Two Worlds Training facility offers a motivating and challenging experience, whether you want to workout independently or with one of our professional certified trainers. Our highly accomplished staff of trainers operate as independent contractors within our facility offering training to all ages. Stop by or call and Two Worlds will match you up with one of our experienced trainers who will motivate you to achieve your goals safely.
CHALLENGE YOURSELF!!!!!
Dave Concannon – Director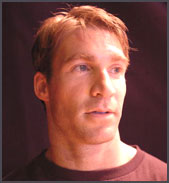 PERSONAL ONE-ON-ONE TRAINING
Certified by the fitness industry's platinum standard associations, including:
ACSM (American College of Sports Medicine)

NSCA (National Strength and Conditioning Association)

ACE (American Council on Exercise)

NASM (National Academy of Sports Medicine)
** Independent Certified and Insured Trainers looking for a facility to train their clientele can contact Two Worlds and ask for Dave Concannon.
Monday – Thursday: 6:00 AM to 9:00 PM
Friday: 6:00 AM to 6:30 PM
Saturday: 7:00 AM to 3:00 PM
Sunday: 8:00 AM to 2:00 PM
ALWAYS CLOSED FOR FOLLOWING HOLIDAYS
New Years Day
Easter Day
Memorial Day
Labor Day
July 4th
Yom Kippur
Christmas Day